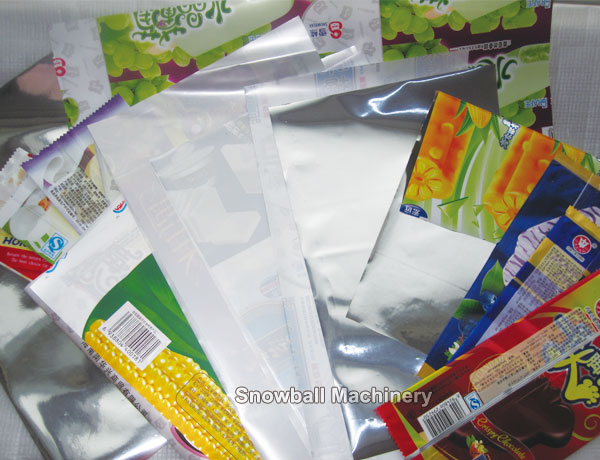 Snowball Machinery produce all kinds of packing films used for Ice cream, Chocolate, Wafers and Biscuits Packaging.

Type: Packaging film
Printing: Gravure Printing (up to 10 colorsprinting is available)
Material: OPP/OPP, OPP/Metallized OPP, Pearlized OPP with partial cold seal
Size: Customized
Usage: Widely used for all kinds of food,snack,biscuit, dry food packaging
Producing process:
1. Mould/Cylinders' making;
2. Printing;
3. Laminating;
4. Separating and cutting;
5. Examing.

Features:

1. Security, barrier, non-leakage, anti-puncture, high clear, easy and strong sealing.
2. Be suitable for various types of snack food and daily goods etc.
3. More economic in cost for this packaging.
4. Comfortable feeling to prove high quality of our raw material and ensure the stable high and feature of the packaging.
5. good to prevent leakage, non-breakage.
6. suitable for high-speed automatic packing machine.
7. food grade,superior printing quality, eco-friendly.