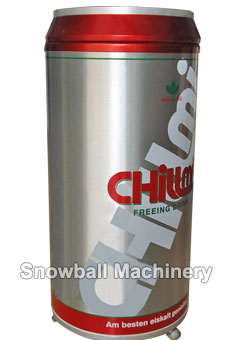 Cola Can Cooler. Direct cooling system, convenient to locate and move, and excellent cooling performance. Have safety heat reflective glass lid, and 4 strong castors.

Functions & Advantages:

1. Monolithic injection plastic glass lid frame/foaming lid, very strong
2. Temper glass door, safety
3. Water tray self evaporation, convenient for users
4. Green foaming agent, cyclopentane C5H10
5. R134a / R600a, green
6. 4 casters, strong, and could endure at least 4 km outdoor moving, full loaded
7. Popular in ice cream promotion, like Nestle, Mars etc
8. Optional with inner fan, LED lighting, baskets, PVC sticker and etc.

Specification parameter:

Style: Single-temperature
Capacity: 40L / 50L / 65L / 77L / 85L
Climate: N/ST
Certificate: CE
Storage temperature: ≤-18℃
Refrigerants: R600a/R134a