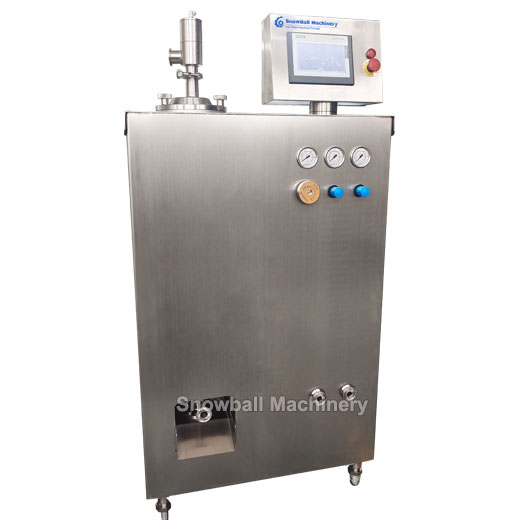 150L, 300L to 600L continue ice cream freezer is the ideal equipment for large-scale continous soft ice-cream production. The machine has independent refrigeration system. It adopts imported parts, components, selects imported compound freezing medium with advantages of high efficiency, low energy consumption . It has special evaporator with fine refrigeration effect, stable product quality. The pneumatic pump for material transport selects imported frequency transformator to regulate transporting speed. After regulating proper charge and discharging expansion valve, it can produce high quality soft ice cream continuously.

Certification: CE

Advantage:

1. Higher quality like world top level company in the world.

2. All cylinder, blades, pumps, compressor, and structure frame used high quality material, with long working life.

3. Easy operation and lower cost maintenance.

Work Principle:

The feed liquid of ice cream can be pumped into the Freezing cylinder together with air through the Mixing pump with air-in regulator valve. It is mixed by the mixing scraper and frozen by the cryogen in the entresol. Ice cream frozen on the wall is removed constantly by stainless steel blade on the mixing scraper. Finally the feed liquid forms well-organized ice cream with right overrun under the pressure of the pump and then adjustable constant-pressure valve after it is continuously frozen, scraped and mixed with air.

Related article:
Ice Cream Processing Machine - Continue Freezer