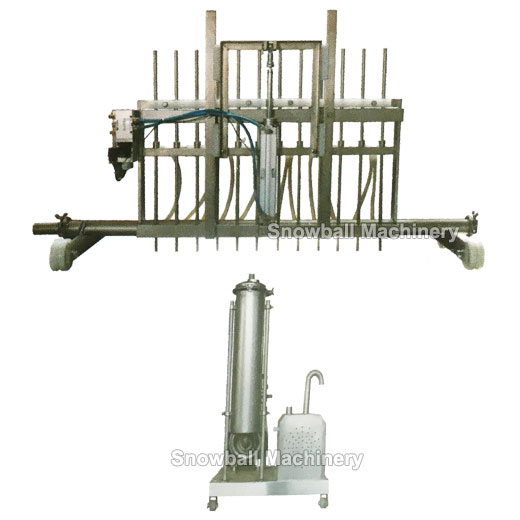 High quality and inexpensive ice cream sucking device (ice cream sucker , ice cream shell maker, ice lolly shell maker) is a part of stick ice cream machine, for make a ice shell in ice cream produce processing.

It works by suction pump slurry pump car charge cars and powerful, the mould filling slurry frozen over a period of time, the mould of frozen wall and core slurry has frozen. The core of suck to timely in an ice shell mould.

Certification: CE

Advantage:

1. Highly versatile, endless range of product sizes, shapes and combinations.

2. All stainless steel construction.

3. Extremely sanitary design.