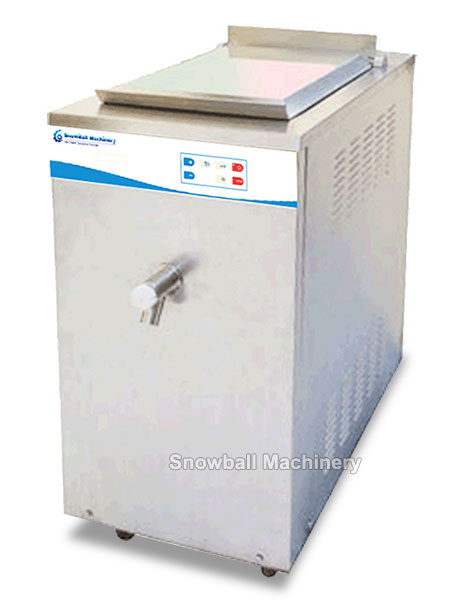 High efficiency pasteurizer for ice cream and popsicle. It is a necessary machine for ice cream parlor make ice cream. These high performance pasteurizers are computer-controlled machines designed to regulate both high temperature pasteurization at +85 c.d. and low temperature pasteurization at +65 c.d. In addition to ensure the gelato mix is bacteria free, the pasteurizing and ageing process activates and stabilizes the ingredients to improve the taste and texture of the finished product.
Certification: CE
Advantage:
1. High quality and bargain price.
2. Good stainless steel, long working life.
3. Improves consistency, taste, and shelf life of the final product.