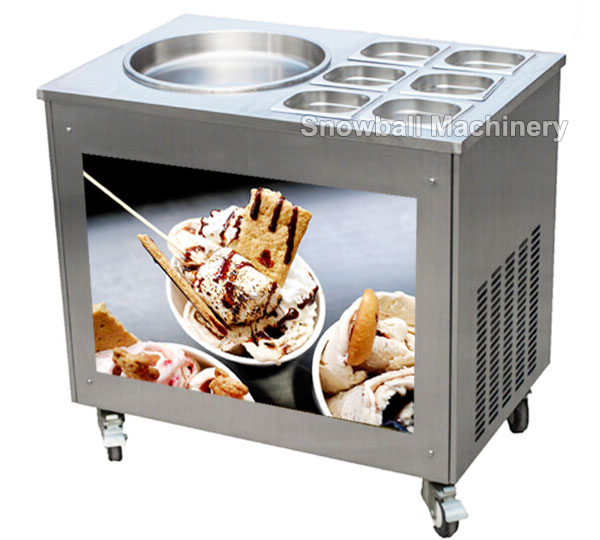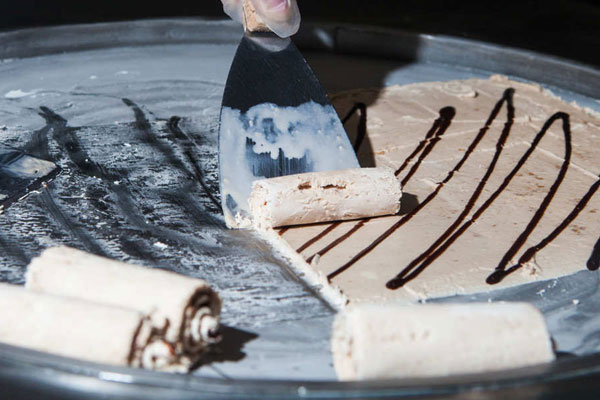 Ice Cream Rolls Machine With Containers
1. Can make rolled fry ice cream.
2. Food grade 304 stainless steel pan, health and durable.
3. High quality compressors, very durable.
4. Included shovel and lid.
5. With Defrost function.
6. Very easy to operate and maintain.
7. Speed cooling, high production.
8. Machine can be customized.
Ice Cream Rolls Machine With Containers details: