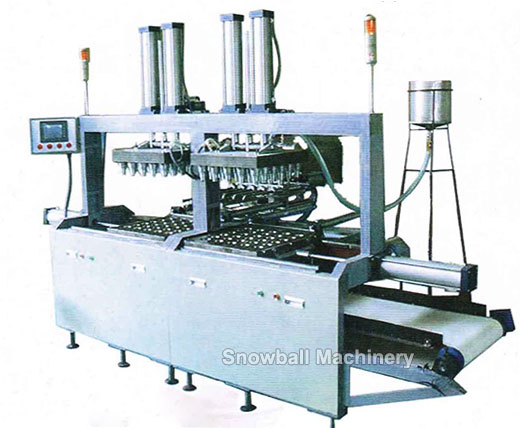 Design user-friendly, simple operation, this machine is divided into the upper die and lower die, when using through the temperature control knob, the temperature first tune up, the temperature rose up after the upper die to pull up and lower mold together and pour into pastes, and then on the molding under the mold close, it was about one or two minutes later, the cone can shape, the upper die to pull up under the mold opened, and the cone will automatically fall into the following and slide channel.

Applicable scope:

Tea restaurant equipment, cake room equipment, coffee shop equipment, bakery equipment, western food shop equipment, liquor stores equipment, restaurants equipment, leisure food factory equipment factory, frozen fruits and vegetables processing equipment and other factory.

We have various kinds of the moulds with different shape and size.
We also could make the moulds for your special requirements.