Characteristics of the linear ice cream filling machine: high output, more functions, different flower shapes, and can produce high-yield and complex products. The latest high-efficiency filling machine developed by our factory, the maximum product of a single machine can reach 48,000 per hour, More efficient and stable production of high pull flower products.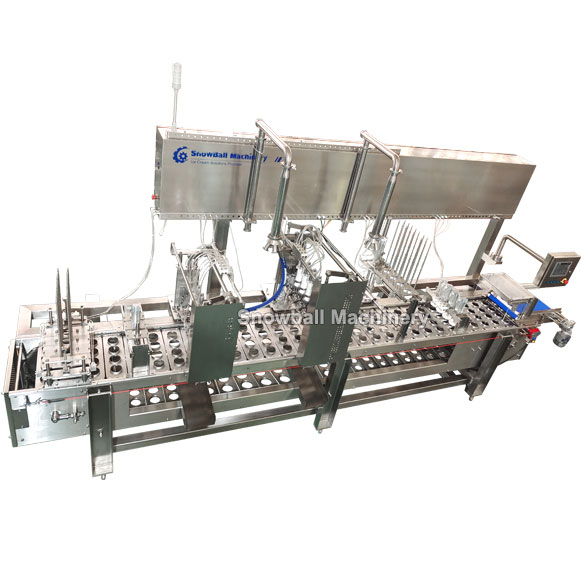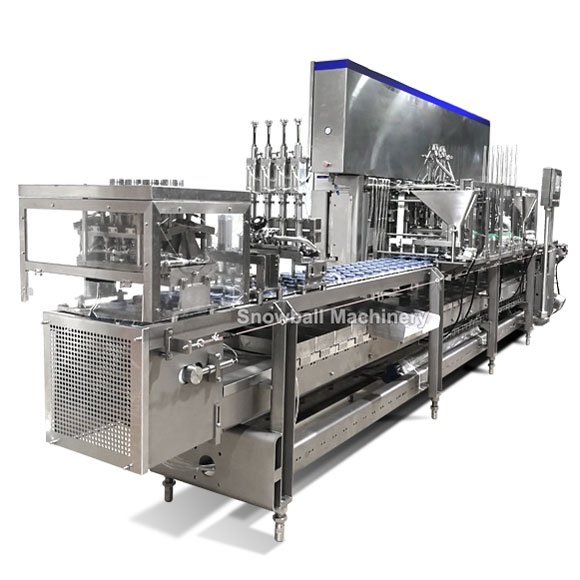 The working sections including following items can be choice as per customer products
1. Cup/cone/container/tub dispenser, stack-able
2. Chocolate or other sauce dispenser(Sprayer)
3. Ice cream filling(standard pneumatic filling)
4. Ice cream filling (servo filling)
5. Chocolate or other sauce topping
6. Dry topping
7. Decorative making
8. Lid dispenser(stack-able or non stack-able )
9. Heat Sealing
10. Ejection out
11. Robot or other ways out to the belt or freeze tunnel


Options
1. Ice cream Nozzles (customized)
2. Servo control system
3. Robot application system


The success of ice cream sales depends largely on its own taste (determined by recipe), appearance (determined by equipment), and ice cream filling machine is currently the most widely used high level ice cream production equipment in the world, which can meet the different pursuits of consumers and ice cream manufacturers. It is mainly used for filling liquid, semi-solid and even block ice cream products after ice cream freezer and placing them in cups, boxes, cones and other containers to complete cup dropping, filling, adding chocolate, adding granules, adding corrugated products, and adding caps. According to the characteristics of different products, they are transferred to the next quick-freezing tunnel or cold storage, or the process of direct sales.


Different types of installation equipment, such as output and process complexity, can be divided into linear filling machines, rotary filling machines, bulk or family size filling machines, robotic filling machines and other models. Various models of Snowball Machinery®, each production unit can complete manual, semi- automatic, fully automatic and other requirements according to customer needs. Output from 100pcs/hour to 48000pcs/hour.


Example of products: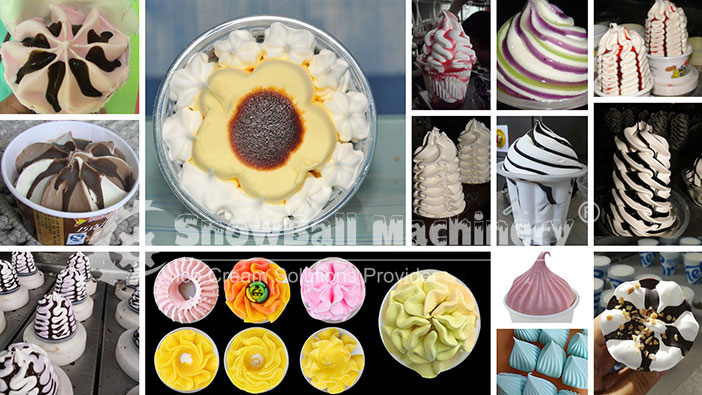 Video of Linear Ice Cream Filling Machine:
Couldn't see the video? Contact us ice@hiicecream.com