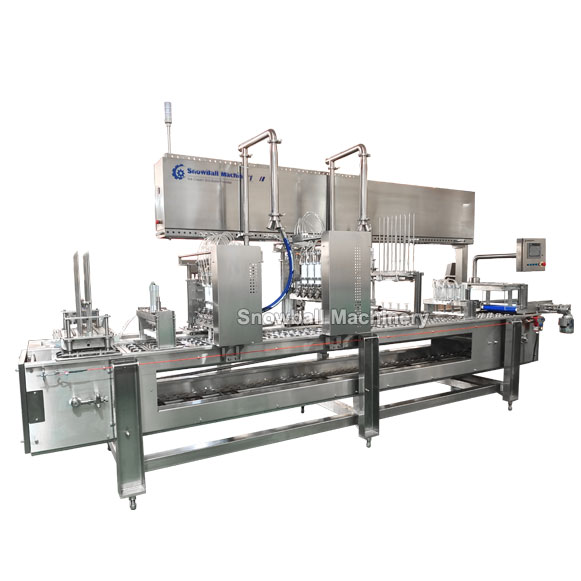 Good market stainless steel automatic callipo filling and sealing machine is a simple machine for fill ice cream or liquid ice water into callipo tube with different capacity.

The machine is suitable for filling and sealing kinds of cups such as yogurt, milk, mineral water, pure water, water jelly, pudding, drink, juice, bean products, rice wine drink, jam, Guiling jelly, pickles, thick broad-bean sauce etc. It is a necessity in mass production line.

Certification: CE

Advantage:

1. Highly automated. The operation cycle, from cup falling, filling, sealing to product outfeed are fully automatically performed.

2. The equipment is designed according to hygienic design principles, and made using food contact certified materials.

3. The equipment decreases the production consumption, greatly increase the production ability, and lowers the productions cost .
Video of callipo filling and sealing machine:
Couldn't see the video? Contact us ice@hiicecream.com