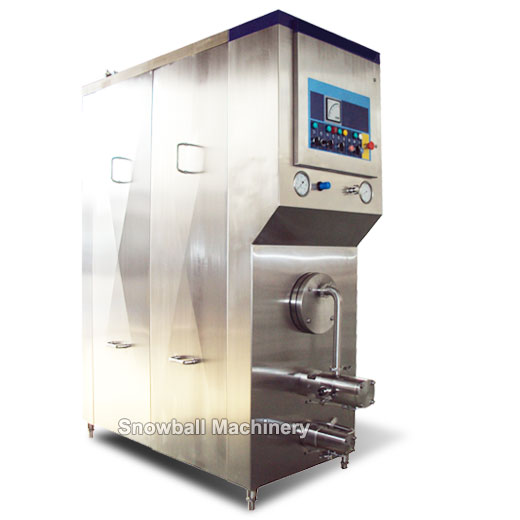 1000L, 2000L high quality stainless steel continue freezers, blend the slurry with air and freeze to produce ice cream. It is the best equipment for large-scale continuous soft ice cream production in cooling drink industry. Designed to optimize Energy Efficiency while improving product quality.

The machine adopts simple bulking control system, durable self-cleaning slurry transfer pump, stable and dependable refrigeration control system (adopt international advanced refrigeration control valve)to guarantee high quality products and high efficiency product.

The machine can be used in both manual irrigation and large scale automatic production line. It is also applicable for the surfaces freezing of non-ice cream products.


Certification: CE

Advantage:

1. Higher quality like world top level company in the world.

2. All cylinder, blades, pumps, compressor, and structure frame used high quality material, with long working life.

3. Easy operation and lower cost maintenance.
Related article
Ice Cream Processing Machine - Continue Freezer