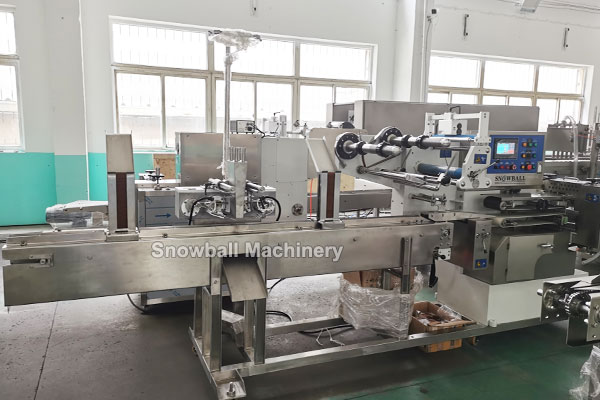 Ice cream sandwich making and packing automatic line for the production of rectangular, round or square wafer of one or more flavours with a production capacity ranging from 2000 to 7000 pieces per hour.

The equipment consists of a cutting and extrusion unit with an appliance for the application of biscuits and a packaging unit.

Machine is fully automatic and the PLC controls the synchronism of the different units.

Video of ice cream sandwich making and packing machine in factory:
Couldn't see the video? Contact us ice@hiicecream.com