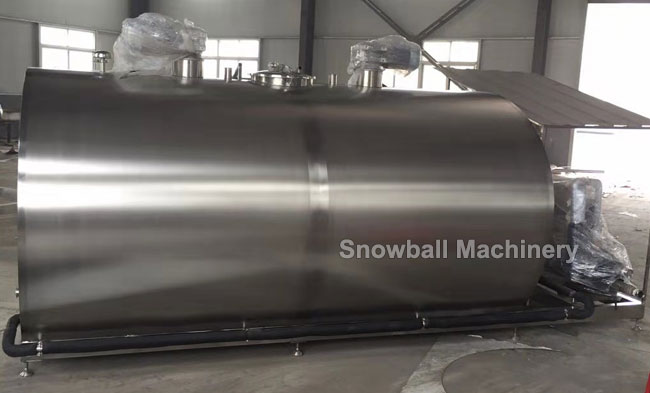 Chiller, ice cream aging tank self cooling
To be connected to the chilled water tank.
Cylindrical horizontal tank in AISI 304.
Specific exchange circuit on the walls for chilled water circulation.
Isolation in polyurethane injected at high density.
Control panel with the temperature control.
Finishings suitable for food contact.
Closed execution with manhole.
Slanting flat bottom with lateral outlet.
Multiblade motor stirrer slow type.
Clamp inlet for washing with diffuser.
Product entry through anti-foaming clamp.
Product discharge through a two-way clamp valve.
Air outflow.
Washing diffuser.
Adjustable stainless tubular feet.