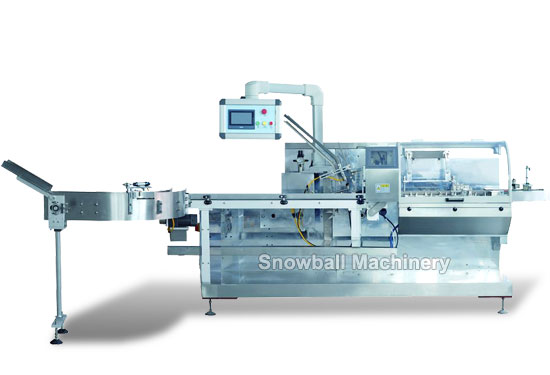 The automatic ice cream boxing machine suitable for each different specification ice cream boxing, its full automatic from box open, feeding and box sealing process. The machine use PLC electric control each parts, which can automatic stopping once the machine working in trouble. The machine can be used for single or connect with ice cream packing machine for a production line.

Certification: CE

Advantage:

1. PLC control system, performance stable, operation safe and reliable.

2. Low price and high quality.

3. Sharply reducing the number of labours for packing ice cream bars and working force on packing operators.